MSI profile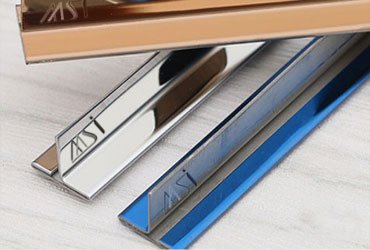 We understand your unique needs !
MSI Profile Manufacturer and supplier high-quality stainless steel stainless steel t Patti, U Patti, L Patti, Flat Patti in Mumbai, India. they all are good priced and available in standard and custom sizes to fit for your project, such as bathroom tile gap cover, living room wall or ceiling decoration, kitchen room wall and floor decoration, or furniture & cabinet decoration.
If you have demands for this kind of materials, please feel free to write to us at info@msiprofile.com or give us a call at +91- 97693 54316, or visit our website to request a price by online message system, we are available to offer you our good products and services.
To make sure the principles and core value turn into reality, our professional and proficient production team adopts state-of-the-art equipment, and technique to manufacture the products. In the meantime, the strict quality control system and regulations are applied throughout the whole production process, from incoming material inspection to cutting, slitting, surface processing, packaging, and delivery, all the work with only one aim is to supply the customer with the best quality products.
We offer best-of-class polishing and buffing services for a variety of materials in sheet and plate forms. Steel service centers make use of our automated and manual polishing to make hairline and mirror shinning service.